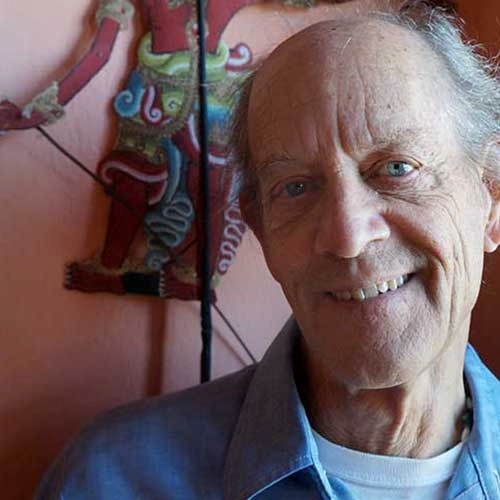 "I am a person concerned with optimal qualities of living. With other people I focus on our relationships in our worlds as we work and play together, and our finding each individual's clarity on what they want and how they might achieve and flourish"

Will has maintained a consulting practice for fifty years with people in organizations: as coach to individuals, facilitator to groups, and mediator in conflict situations. He is a partner in the Center's Enterprise for Creative Leadership.

For thirty-five years Will has been a staff member of The Center's The La Jolla Program. In this capacity he facilitates encounter groups of few and many members in the format originally pioneered by Carl Rogers. Presently co-director, he has taken this work to a number of foreign lands.

He also co-directs the Center's Person-Centered Psychotherapy Course.
Particularly relevant to this work is his essay and video "The Psychotherapy of Carl Rogers: How it Seems to Me"

Will is the director of the Carl R. Rogers Memorial Library at The Center.
After a career as an experiential education faculty member in Behavior Sciences at several universities, Will currently is an adjunct professor with San Diego University for Integrative Studies where he works with students on their psychotherapy skills and advanced research degrees.

Among his 30 publications are 7 books and 5 video presentations. Several articles addressing his living-world — work in organizations, psychotherapy and encounter, and cross-cultural understanding.
"I resonate with the Jewish movement toward justice, the Christian for love and the Buddhist for liberation, the Hindu reverence for multiplicity, the Islamic for community, and the Animist for astonishment in world-involvement."
Within CSP I seek colleagues with person-centered interests desirous to experience learning together; aiming to collaborate; supportive of one another's efforts and works; and allowing trust, friendship and care concerning each other's lives. I value our production of worthy initiatives which engage a public.
CSP MEMBERSHIP SPONSOR REQUEST
"*" indicates required fields