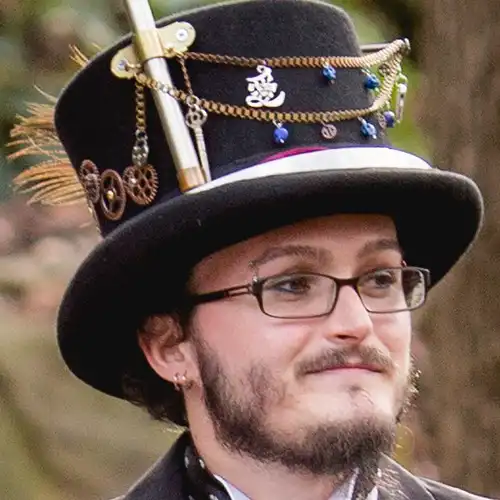 JOSEPH WERTZ
I've been hidden away in technology since I was a kid. First in video games for the most part, then in college for Software Engineering, and moving into a career I thought would result in many happy years in front of a computer. Turns out being in front of a computer all day, not talking to people for the most part unless it's about computers, can get kind of boring. The problems are interesting and solving them is fulfilling, but it didn't feel like enough.
Moving into academic IT rather than software, interacting with people using devices and helping them with problems, was a real improvement. Getting to teach programming was nerve wracking at first, but somehow even better. Advising students was, while sometimes confusing, great when it went well.
I felt like I had combined my interest in tech with the people who use it. The combination was satisfying, but I wasn't sure I was actually any good at it most of the time. The inexperience after spending so long avoiding connecting with people made it feel awkward and when connections seemed to fail, I was never sure what happened or why.
My husband, Carey Patrick Wertz, going into counseling, learning person-centered approaches, and finding Center for Studies of the Person has been fascinating. This feels like something I've missed for much of my life. Connecting with people is something that never felt natural, so learning how to build these connections and more about why building them can succeed and obstacles that can get in the way has been really useful. Being with others experiencing and learning that at CSP has been a wonderful experience.
I look forward to you joining us in it. We'd love to get to know you.