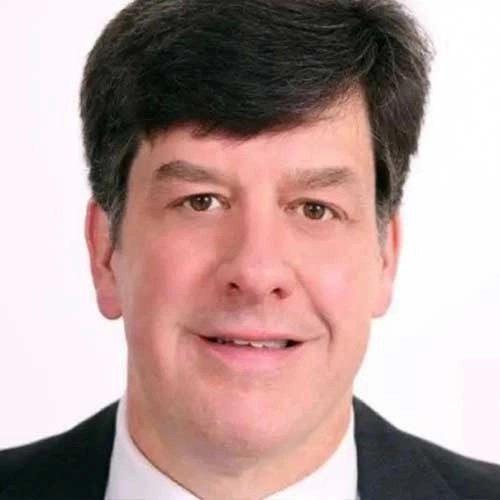 My name is Jay Downing. In my professional life I am a university administrator, a Dean of the College of Arts and Sciences and Professor of Psychology at a regional college in Texas. In my personal life I am a spouse and a father of two daughters. I earned my Ph.D. in psychology from the University of Colorado at Boulder and was a teaching assistant for Des Cartwright, who studied under Carl while at the University of Chicago. He also edited Rogers' bibliography for "On Becoming a Person." My work with Des was my first exposure to the Person-Centered Approach (PCA). My major focus in graduate school was on social psychology with minors in research methodology and clinical psychology.

My real interest and study of the PCA began within the first couple of years of becoming a professor. I teach at a college with a large number of first-generation college students that is in Far West Texas. Looking back, my impression was that there was an assumption in my graduate program that if you earn a Ph.D. in the field you are also able to successfully work with students in the classroom. For me, that meant teaching my students in a manner similar to what I experienced from my best professors. Pretty quickly I saw that this was not going to work with my students at my university. Undergraduates had their own unique set of life experiences as individuals, and most were very different than mine in terms of being a student.

While preparing for an introductory psychology class on theories of personality, I read a summary of the PCA and was struck on the section that spoke of educational applications of the theory. It quoted a student who spoke of their student-centered class experience and said, "I have never read so much in my life!" This struck me at once as something I so wished to hear from my students. The quote stood in stark contrast to my experience up to that point. Specifically, I had a student one time who, while filling out an information card about himself for a large lecture course, answered a question asking for the last three books they read by writing, "I haven't read any books since fifth grade." I so wanted to make things different for students like that. The summary of PCA applications led me to get a copy of Freedom to Learn, first edition, and it was off to the races for me with the PCA.

One aspect of my approach to being with students is to offer an encounter group for a week or so at the beginning of my courses. This includes undergraduate and graduate statistics courses. In my experience, it helps a great deal for students to understand themselves and me as a person and as a professor. If students feel free to bring the emotional side of themselves to the course, I have found they are more willing to ask questions and to engage the course differently. Initially, my facilitation skills were driven by what I read by Rogers and other researchers who used encounter groups in their educational efforts. After a couple of years of work with students, I realized I wanted to go get some real training in the PCA. This was in 1999 and I reached out to David Meador at CSP because he was listed as a contact person for the Center in a chapter discussing the PCA. This was my first contact with CSP.

I attended the La Jolla Program in 1999 and 2001 when it was held on the UCSD campus. The experiences changed my life, from the professional to the personal levels. My relationship with my spouse, my two children, and with my students improved because of my experiences there. The experience was truly life changing as I came to change my relationship with myself as well, after struggling with self-doubt for many years.

After being a professor for 10 years, I thought it was time to take a sabbatical. In 2002-2003 I was awarded a Fulbright Lectureship at the University of Rijeka in Croatia in the Psychology Department there. The great thing for me was that the department requested me as a Fulbrighter because they wanted a psychologist with experience in student-centered teaching, political psychology, and advanced statistics, each of which are areas of focus for me. The Yugoslavian Civil War had ended about five years earlier and Croatia wanted its educational system to reflect more democratic techniques and values.

My relationship with the faculty and department in Rijeka continues to this day. After my award year the department had me back each summer for an intensive course offering. This stopped in 2008 due to the effects of the Great Recession. When I asked a colleague why the department continued to have me come over while the Fulbrighter before me had not returned they said, "Jay, the other person came over here and wanted to change our program and our department to make it an American psychology program. You came here and offered yourself and your knowledge for use to use as we wanted to use it." That, to me, was a cardinal moment in my career. The faculty continued to seek the connection and the relationship with me and by extension, the PCA. Even though I have not been able to return there a colleague there who was engaged by my work on student centered teaching is now a Dean in the Education Program and focuses on democratic education methods. This is an example of the power of the PCA. My hope is to work with CSP to bring the ideas to the wider world.

My interests in counseling individuals and groups has led me to continue my education. I earned a second Master's Degree in Education Counseling from my university in the fall of 2018. At present I have Licensed Professional Counselor-Intern (LPC-I) certification as I work towards full LPC certification.

I finally came to join CSP in 2015 after attending my second Carl Rogers Conference sponsored by the center. I am very interested in working with the ideas of the PCA to:
address social conflicts around issues like concealed handguns on campus (e.g., Open Care Club).
develop my own psychotherapy skills as a counselor.
study the process of group development using modern social psychology analysis tools like the Social Relations Model (SRM).
work with colleagues to take the PCA back into the Academy in terms of making PCA a factor in higher education (teaching, administration, research, etc.).
produce research that integrates the PCA with social psychology concerns.
integrate the PCA with social psychology and Tony Rose's Biosynergy theory to produce knowledge and research that addresses the survival of the biosphere and the connection of all living things.
I bring my position as an academic administrator, a professor, and as a psychologist with skills in research design and statistical analysis, along with a love for the theory of the PCA to my membership in the Center for the Studies of the Person. I look forward to working with any interested colleagues that desire to work together on projects that advance the application of the PCA to the wider world
CSP MEMBERSHIP SPONSOR REQUEST
CSP MEMBERSHIP
"*" indicates required fields