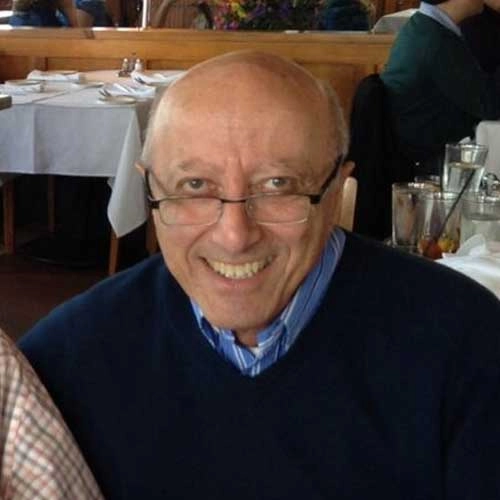 • An organizational and management consultant, Dominic has more than thirty-five years of consulting, training, coaching and team building experience.
• Dominic was a co-founder with Carl R. Rogers and other colleagues of The Center for Studies of the Person in LaJolla California in 1968.
• His Master's degree was in Clinical Psychology and he practiced as a licensed therapist in a partnership practice for Feeling Therapy and Psychological Fitness
• Dominic, completed his Ph.D in Organizational Psychology, and wrote a dissertation on the subject of Individual and Organizational Integrity.
• Dominic served as the director of training and organizational development for Rain Bird Corporation, Bell & Howell Columbia Pictures, Hyundai Motor America, and American Honda Motor Company Inc.Gutentor Advanced Text
Currently, he is the principal in his own firm, Organizational Fitness Associates He is a highly regarded executive coach in the areas of leadership , emotional intelligence, conflict resolution and inter-personal communication skills. Clients include: Universal Music Group, American Honda Motor Co., Gallo Wineries, Pacific Care, Baxter Biotech, BP Petroleum, ARCO Corp. Amgen Corporation, Pacific Life Insurance, Marina Cove Ltd. , Health Care Communications Group, Anastasi Development Corp. McStarlite Aerodynamics Corp. . Dominic holds certifications in Blanchard's "Situational Leadership", "Positive Power & Influence", "Influence Edge" and "Negotiation Strategy & Tactics". He is certified in, " Profilor 360° Feedback System" and The Herrmann Brain Dominance Profile.
CSP MEMBERSHIP SPONSOR REQUEST
"*" indicates required fields