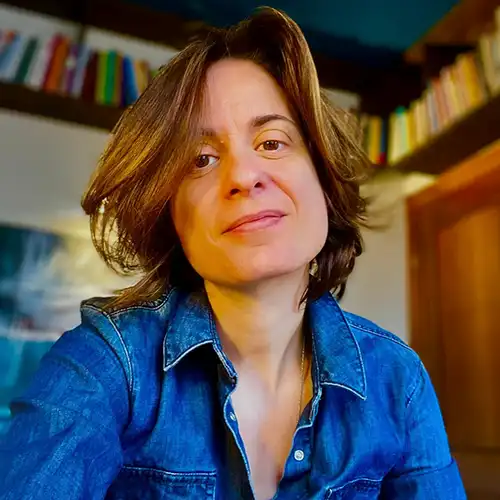 I am a professional counselor, coach and trainer, I live and work in Italy.
My encounter with the person-centered approach, which took place 20 years ago, radically changed my way of meeting and relating to others and to myself.
The values underlying PCA resonate with my need for personal growth, freedom and authenticity which I consider indispensable conditions for living a constructive and vital existence.
I am fascinated by sharing with my clients, as well as in my personal life, the experience of being and discovering ourselves as human beings in constant transformation and evolution.
For about 20 years, my professional activity has been focused on helping individuals, groups and organizations developing cross-sectional empowerment, as well as new perspectives of respect and generative relationships with others and with the environment.
I am the creator of AMPERE™️ a professional development path aimed at facilitating individuals and groups in focusing on priorities, values, talents and skills.
CSP MEMBERSHIP SPONSOR REQUEST
"*" indicates required fields